INTRO / LA
These designers are redefining what West Coast design is all about.
Small Office has curated an all-star roster of LA designers to celebrate INTRO / LA's fifth anniversary showing in California. Each of the designers is renowned in their own right but together, this provisional line-up reads like a who's who of the creatives who are making waves, taking names, and busting out in the headlines at the moment. Get ready for another amazing show and TAKE THAT anyone who ever doubted the talent that comes out of LA.
Check out the gallery to see who'll be showing at INTRO / LA. These are images of representative work and not necessarily the exact pieces that the designers will be featuring. We're leaving a bit for discovery!
Brendan Ravenhill Studio
Minimalist lighting by Brendan Ravenhill
Block Shop
Block Shop's studio via Site Unseen.
Rachel Duvall
Hand woven textiles by artist Rachel Duvall.
ETC.etera
Amanu by ETC.etera, Sally Breer and Jake Rodehuth-Harrison's studio
Michael Felix
A 3rd generation upholstery designer, Michael started as a sample-maker's assistant in the furniture factory founded in 1959 by his grandfather.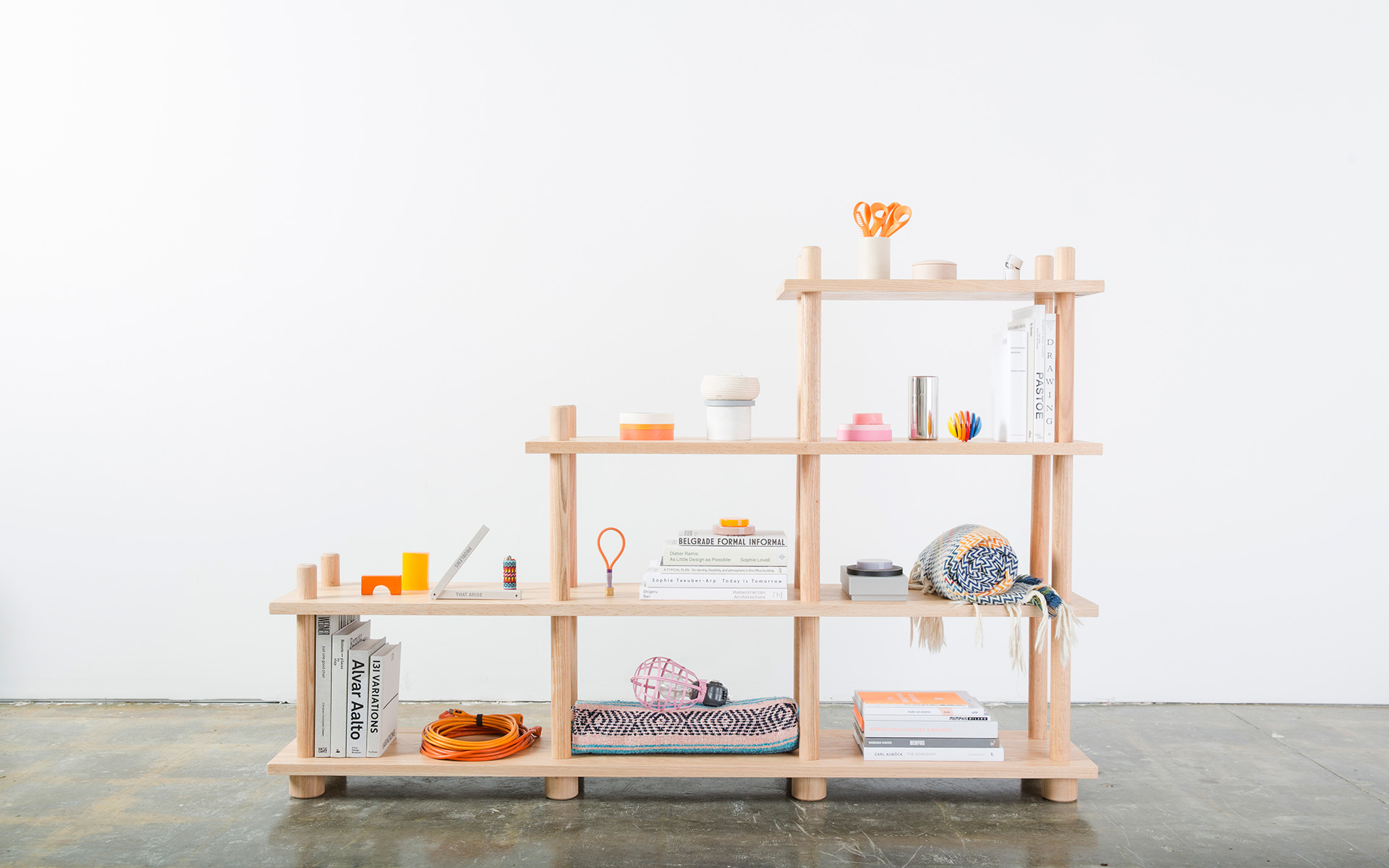 Norma Studio
A studio for Objects, Moveables, and Spaces.
Base 10
Base 10 was founded by woodworker and sculptor Joshua Friedman in collaboration with Lindsey Muscato. Friedman is influenced by years of experience in Japanese woodworking.
Another Human
Leah Ring's colorful and playful design studio
Stephen Kenn
A Los Angeles based design studio that creates original and well made pieces for home and travel.
Bari Ziperstein
Bari Ziperstein is an artist based in Los Angeles, California.
wrk-shp
Architecture, product design, and fashion studio based in LA and recipients of the 2018 EDGE Award.
Klein Agency
Klein Agency was founded in 2012 by Jon and Maša Kleinhample with a simple promise to design and build honest spaces and objects.
LAUN
LAUN is a Los Angeles-based design company that specializes in locally-made, contemporary outdoor furniture.
Taidgh O'Neill
Taidgh O'Neill is a Los Angeles-based artist and designer.
Atelier de Troupe
Atelier de Troupe is a Los Angeles based manufacturer of unique contemporary lighting and furniture.
The Coast
THE COAST is an architecture and design practice dedicated to making spaces and objects founded by Paul Chan.
WAKA WAKA
WAKA WAKA is a Los Angeles based studio focusing on wood furniture and functional objects designed and hand crafted by Shin Okuda.