Los Angeles, California
June 7-10, 2018
Design is for Everyone.
The LA Design Festival is an annual celebration of our city's rich design culture. We take a purposely broad approach to defining design in order to ensure that the Festival is reflective of this city's creative talent and diversity. This year's theme was "Design is for Everyone."
ROW DTLA Events
75+ events were featured at LA Design Festival's 2018 hub, ROW DTLA.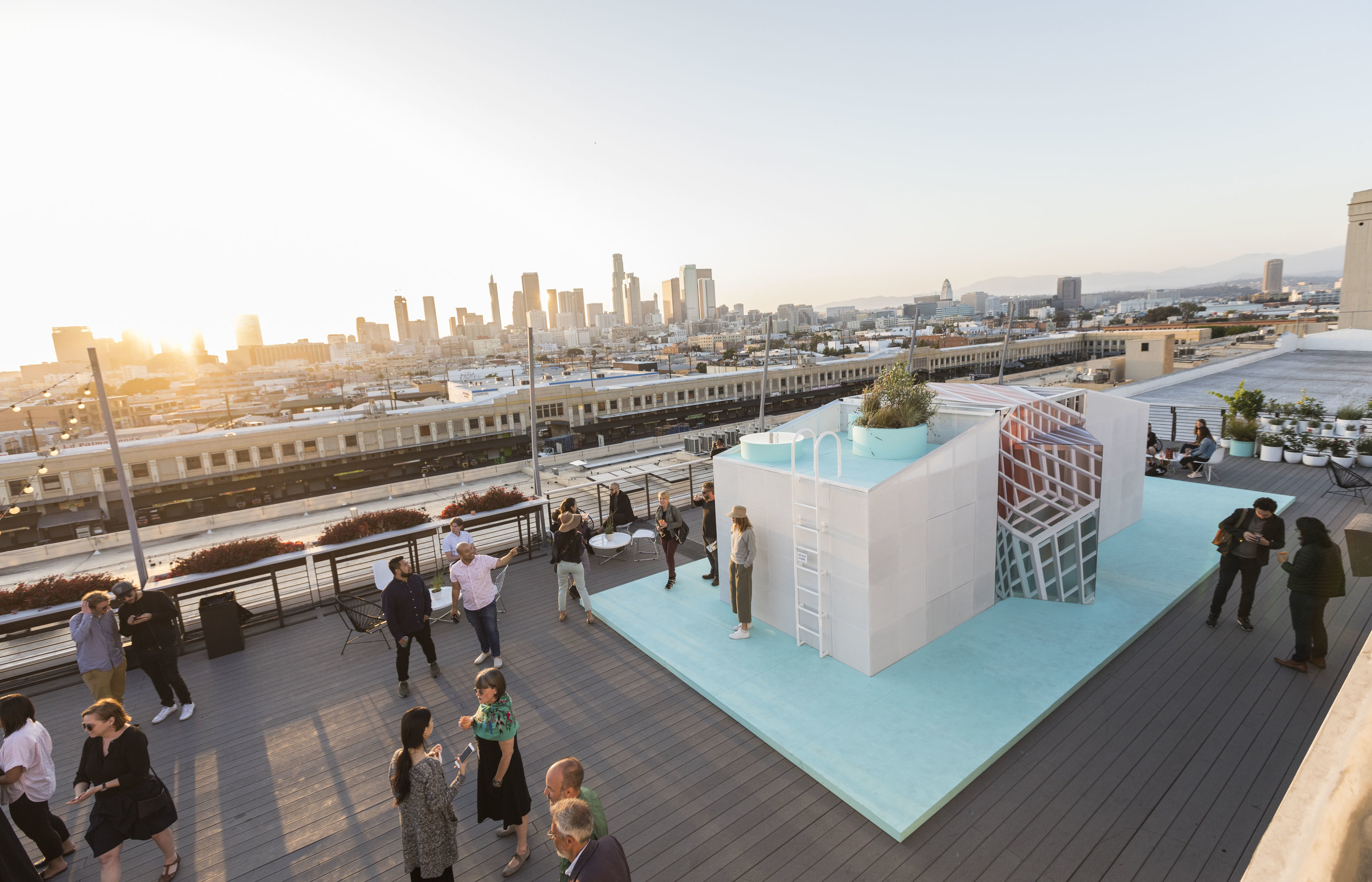 LA Design Festival took up residency at ROW DTLA curating 75+ talks, exhibitions, pop-ups, workshops, installations, and more. Events were free and open to the public, kicking off on Friday night with the Design Block Party which drew over 3,000 visitors.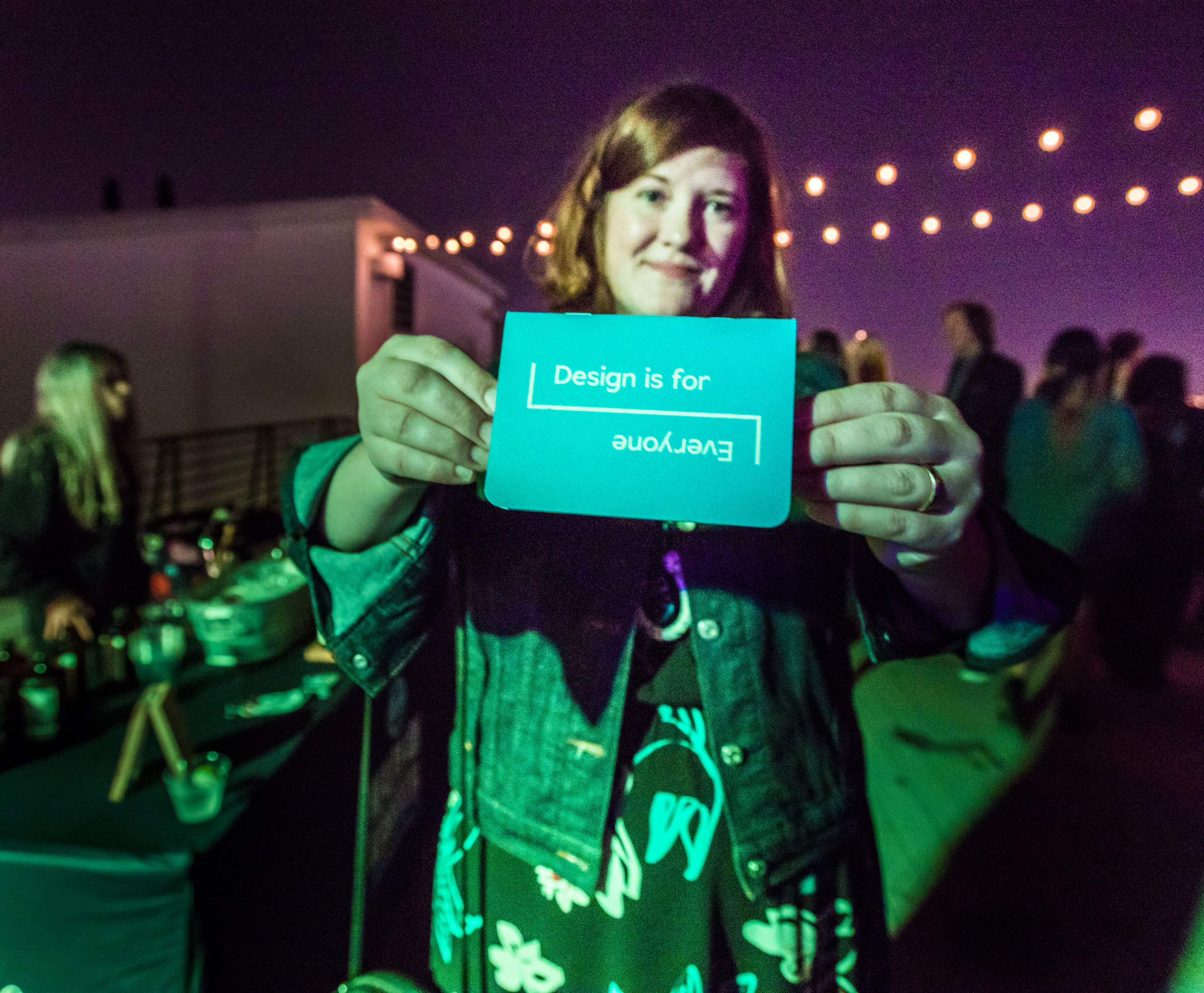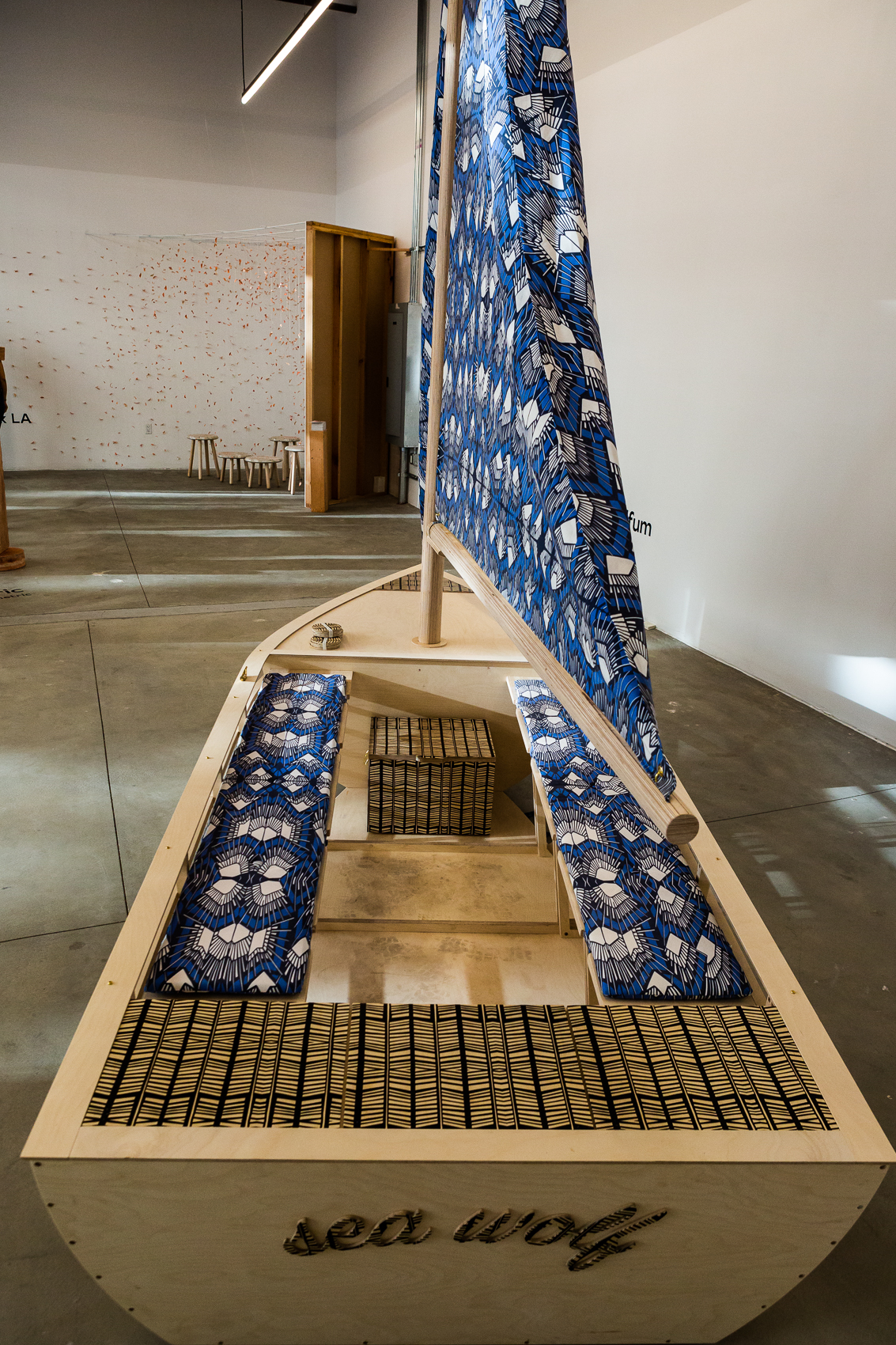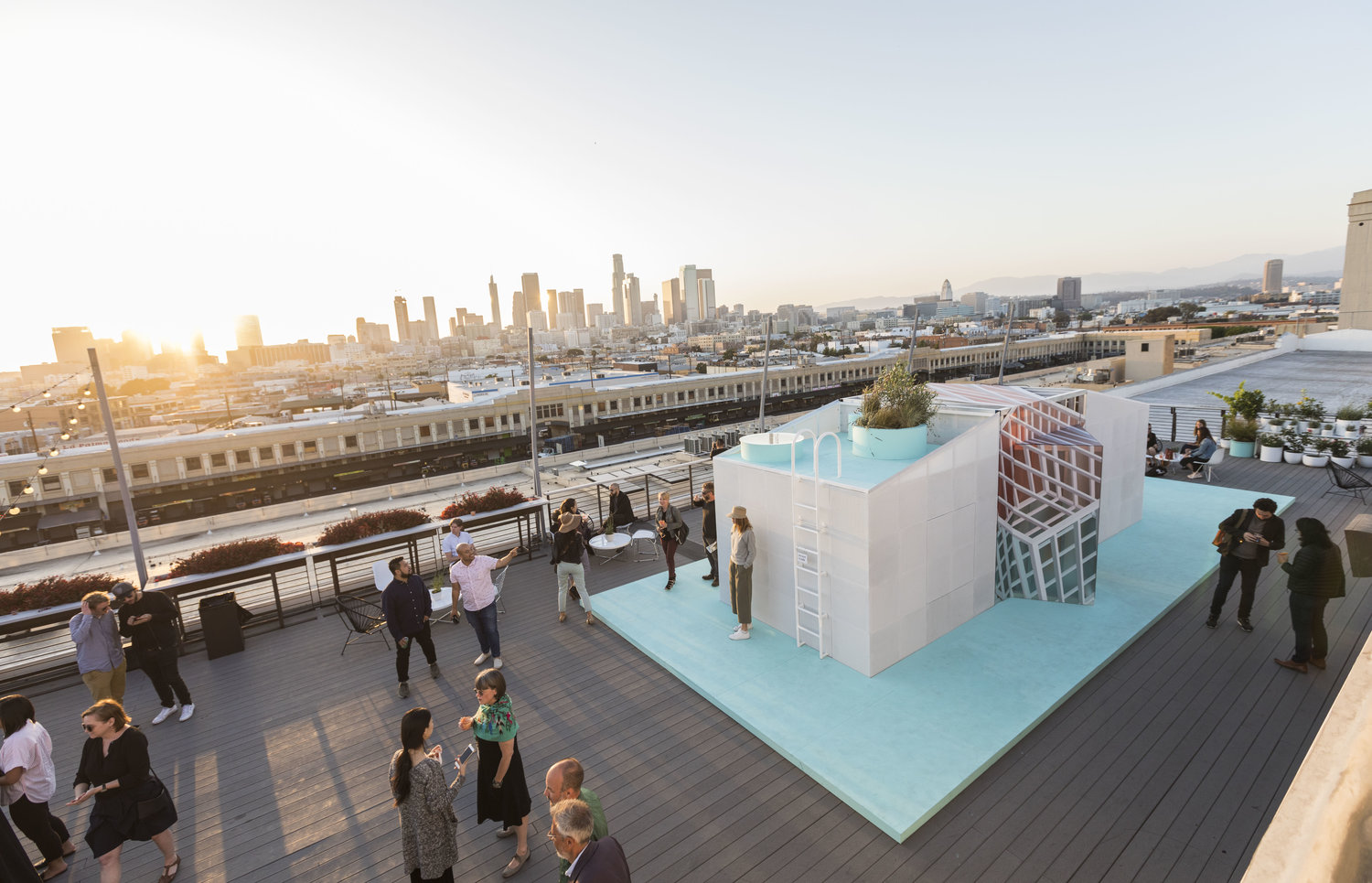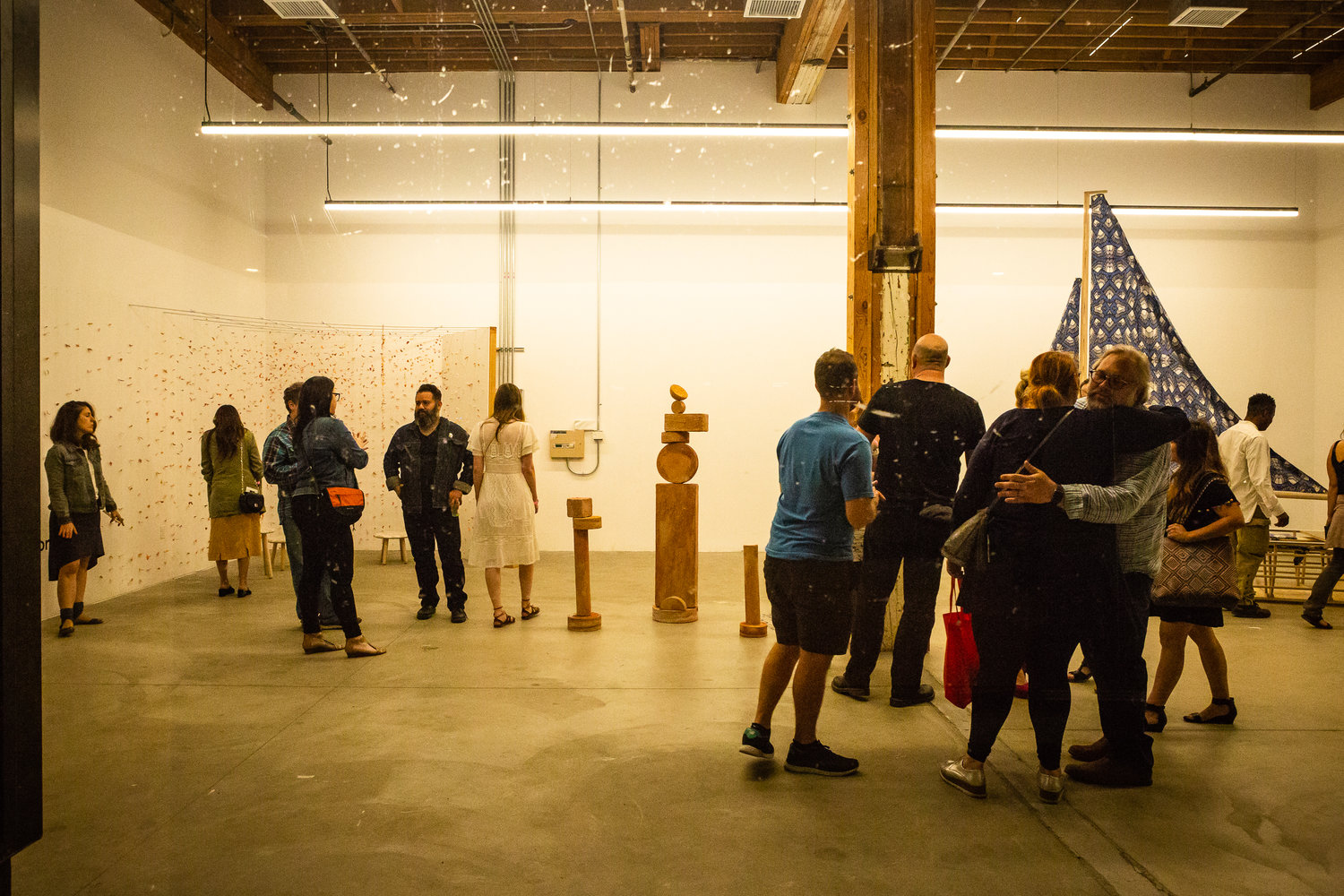 "A HUGE thank you...for running a successful and invigorating event, and for bringing together such a wonderful community of people... [we] cannot wait to see what the future hold as we create even more engaging and thought-provoking events together."
- Ezgi Emiroglu, Tealeaves
"As a retailer here at ROW, it was so exciting and encouraging to see the audience you assembled for the event...It was without a doubt our best weekend since landing here and I had such interesting and inspiring conversations with individuals that were here for the festival and were able to pass through our store."
- Maxwell Anderson, 13 Bonaparte
"BRAVO for an amazing LADF. You brought it up to a whole other level this year."
- Rose Apodaca, A+R
"What an exciting time to live in Los Angeles - there's a burst of new developments throughout the city with new galleries, museum and recreational spaces opening that brings together the insular creative community. I love programming like LA Design Festival because it showcases the best and brightest in the city."
- Olivia Lopez, Lustt For Life
Offsite Events
35+ official events were also featured throughout the city.
Members of the design community curate and host their own events, creating a vibrant ecosystem of design happenings over four days across the city. In addition to major activations at ROW DTLA in 2018, there were 35+ offsite studio tours, talks, and more in neighborhoods including West Adams, Culver City, DTLA, Playa Vista, and Long Beach.
What people were saying...
"...it was a dinner I won't soon forget and would recommend to anyone if they're in your town!"
- @_kwalla_ on the Chromatic Dinner
"[ D / M E N S / O N S 1 8 ] was buzzing with energy and stirring with conversations. Our goal is to provide a platform for up-and-coming artists from all disciplines. Our hope is to bring together creatives to spark new projects/collaborations."
- Richard Tranley, co-founder of DOPIUM.LA
"Thank you so much to everyone who came out to the (wh)Ore Haüs to celebrate badass women makers/artists with us."
- Lisa Donohoe & Brynn Gelbard, co-founders of Londubh Studio on the Kohler Street Design Night
"Many thanks to all the participating artists and enthusiastic customers who made #PipeDreamLA a real success last weekend."
- Michael Cioffoletti, co-curator of PIPE DREAM LA
12,000+
Attendees in 2018
Architects
Designers
Artists
Business owners
Professional organizations
Students
Design fans
and more!
People from 127 different countries visited ladesignfestival.org. 88% of all page views were from the United States. Other top countries included Canada, United Kingdom, Mexico, Germany, Italy, Australia, India, Netherlands, South Korea, China, France, and Spain.
84K
total sent between january - June 2018
1.2 Billion
media impressions
"LA Design Festival kicks off this week for it's eighth edition shouting: 'Design is for Everyone' in celebration of the city's rich culture of creative freedom and collaboration."
- Harriet Thorpe, Wallpaper*
"The eighth annual LA Design Festival celebrates the City of Angels' rich design culture with over 50 events, a podcast, and awards. This year will feature three pop-ups with returning label Atmosphere, as well as newcomers Tenzo and LA Original."
- Laura Itzkowitz, Architectural Digest
"The festival aims to make the city a design capital, using ROW DTLA as a de facto city within a city to celebrate design...As founder of the festival Haily Zaki explains, 'LA is no longer maligned as a city without culture or merit. Now, LA is the place where everyone wants to be.' Clearly, people do come for the sun but they're staying for communities like those exhibited at the LA Design Festival."
- Kyle Fitzpatrick, Cool Hunting
"From architecture and interiors to graphic, industrial, fashion, set, costume, and experiential design, the LA Design Festival showcases the best of the local design scene as well as some exciting national and international voices."
- Abigail Stone, California Home & Design
"Experience L.A.'s creative side at the Los Angeles Design Festival, a citywide showcase being held June 7-10 to spotlight the work of prominent architects, designers, artists and thinkers."
- Lisa Boone, Los Angeles Times
"The L.A. Design Festival took over ROW in DTLA as part of its citywide festival with pop-ups, workshops, speakers and installations. Some of the highlights were Mini Living's Urban Cabin...the independent design show 'Intro L.A.,' which featured furniture designers from all over Los Angeles; and 'Aileron' by AN Concept..."
- Star Foreman, LA Weekly